Premium coloring kits specially designed for adults.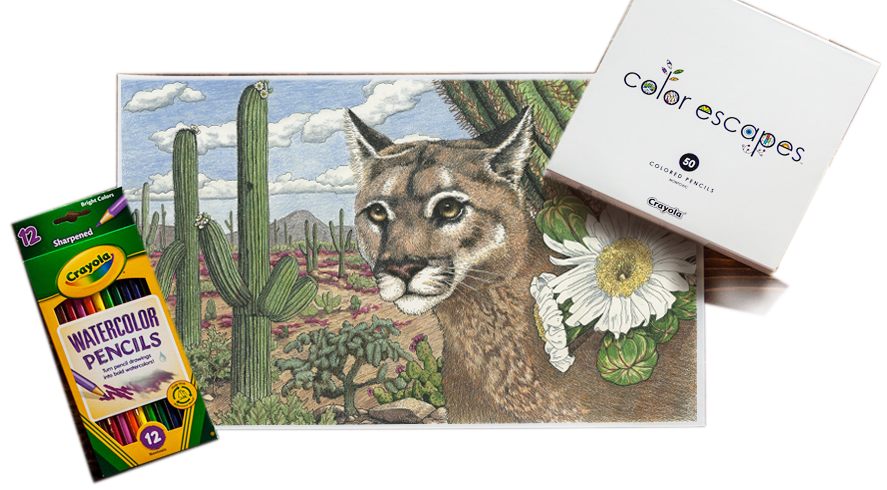 What's in a Color Escapes kit?
These days, coloring isn't just for kids ‒ which is why we've created our highly popular Color Escapes art kits for adults. These creative coloring sets are the perfect way to get back in touch with your inner child, or simply escape from the chaos of daily life. You'll be surprised how wonderfully relaxing sitting down to color can be! Our delightful adult art kits include everything you need to get started.
We offer an assortment of different style drawing sets, from naturescapes to geometric, kaleidoscopic designs. All kits come jam packed with 50 colored pencils. Some kits also include fine line markers and watercolor style colored pencils. If you've already fallen in love with our Color Escapes pages, consider adding a box of our Color Escapes Premium Colored Pencils or Color Escapes Wooden Art Case to complete your adult coloring tool kit. We know you'll quickly fall back in love with the calming art of coloring with Color Escapes from Crayola!